Jes Extender Australian TGA Registration (197042)
---
Why do genuine products get listed or registered with the Australian TGA?
Australian TGA registration shows Jes Extender is a genuine medical grade product. It also shows that it's been clinically tested. Some of the TGA requirements for medical products are to ensure they are made to pass strict internationally recognised standards for quality, safety and performance. According to Australian law, suppliers with products that can influence human biology must get their products assessed by the TGA before they are sold to the public.

The below Australian TGA registration shows Jes Extender:
1. Is fit for it's intended purpose (enlargement of the penis).

2. Is legally approved for sale in Australia.

3. Is made to internationally recognised standards for quality, safety and performance

---
Only Penis Enlargement Product Registered with the Australian TGA (197042)
Jes Extender is the only product that has been assessed and holds Australian TGA registration for the purpose of enlarging the penis.
View the Jes Extender Australian TGA summary below or click here:
---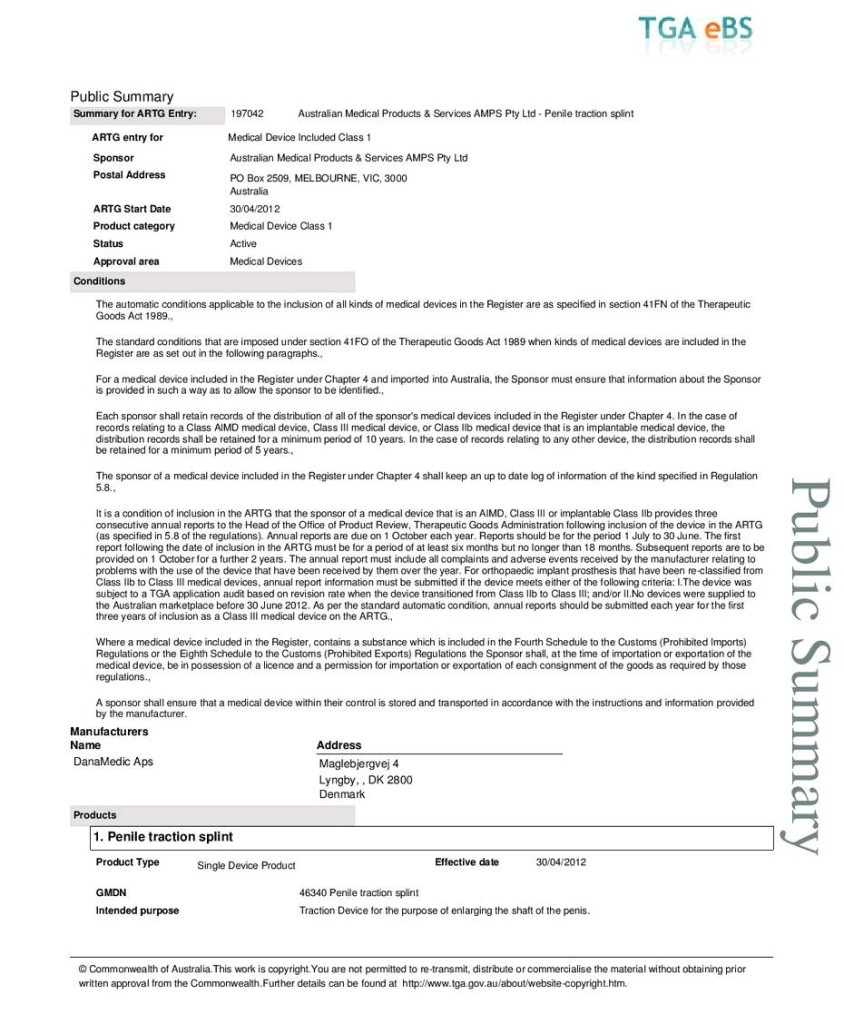 ---
Jes Extender – Genuine Product – Real Results

As can be seen above, the main purpose Jes Extender is listed and registered for is enlargement of the penis. Jes Extender is a high quality medical grade device that can be used for for penile traction therapy (PTT). Numerous PTT studies and clinical testing have documented the therapy supports increases in both the length and thickness of the penis. What's even better is the data also shows this method can assist penile enlargement when both flaccid (soft) and erect (hard).

There are also many relevant PTT clinical studies to show this method of therapy could be used to assist men with conditions such as penis curvature. Also notable in these studies was the effect of supporting penis erection quality for the many of the male participants. This demonstrates it could be a possible first-try option to assist men who suffer from erection quality issues or those who simply want to try natural options for supporting their erection quality*.

---
Conclusion:
Jes Extender has been used by over 500,000 men worldwide. Many of those customers have reported they are not only proud of their new penis size but are also beaming with new found happiness and are more confident in their lives. We are truly proud to be a part of a well proven option and alternative to penile enlargement surgery, something that Jes Extender has been providing men all over the world for more than 20 years.
With JesExtender.com.au (this website) you can expect a real product that has been properly assessed and registered with the Australia TGA (197042) and a full 180 days manufacturers money back guarantee.


---
Further Information
For video demonstrations of how the Jes Extender works to enlarge the penis and how it's used please visit our Jes Extender video page.