How to Order Jes Extender
Step by step guide to ordering Jes Extender
Ordering with a computer, tablet or mobile phone
Step 1. On the Secure Orders Page choose your package (each can give different different maximum results), below the product picture click "ORDER NOW".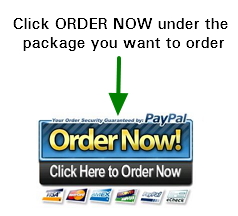 ---
Step 2. On the PayPal checkout page, there are two options.




If you don't have paypal, click "check out". Choose country, then enter your card and address details.

Alternatively we can take phone orders, send a credit card invoice by email, we also accept bank deposit, internet banking transfer, money orders and cheque. Contact us for details.

---
Step 3 (optional): If you want your order sent to a P.O box address or direct to your local post office, work address or free Australia Post parcel lockers etc. contact us after you order with any changes or requests.

---
Usual delivery time is 1 to 2 days (if ordering from Australia) or 3 to 5 days (if ordering from outside of Australia). If you have any issues please scroll down below to the section below.

---
---
Please Note:

* Your order will be processed and posted 100% discreetly and privately. Bank statements: As we use PayPal it will show on your card statement as a PayPal purchase – there will be no indication of the actual product or website etc. Postage: We guarantee there will be no description, no pictures, no company name etc. absolutely nothing to indicate what is in the parcel. We put the product in a strong sealed plain box which is then bubble wrapped.
* You DO NOT need to sign up to PayPal to make an order. If you do not see "check out" after clicking on "order now" simply contact us and we'll invoice you manually.  However, there should be two options, one to login if you have a paypal account, and one to pay with a card.
* If you are trying to use a credit or debit card that is linked with a PayPal account, you may have to login to that account to make payment or use a different card.
* P.O Box addresses can get rejected on the checkout form, however we will send anywhere you wish. Simply use your normal residential address and add a note in the special instructions section (as can be seen above). Or email us at info@jesextender.com.au after your order to let us know where to send.
* We use PayPal as it offers the highest level of security for online purchases. However we also accept money orders, cheque, internet banking transfer and direct bank deposit. Contact us for those details.

---
For video demonstrations of how the Jes Extender works to enlarge the penis visit our Jes Extender video page.
To view some of our previous customer's before and after photos visit our Before and After Pictures page.
---
---
Quick Navigation
---
---
---
* Disclaimer: While many customers report seeing positive results within the first week, results can vary between individuals based on biological traits and how much our products are used. A regular routine (i.e 1 – 4hrs per day, 3 to 5 days per week) should be undertaken to support optimal penile enhancement results. Once your desired results have been achieved, simply stop using the product. All penis enlargement products we supply are 100% authentic and covered by a full 180 day manufacturer's 200% refund guarantee. Ensure a full understanding of instructions before use. If using for medical purposes and symptoms persist, please see your healthcare provider. Use only as directed.