Erectile Dysfunction (ED) and Impotence
Erectile Dysfunction
Erectile dysfunction or in short ED, is the diagnosed medical condition of impotence. This means an inability to gain a normal erection without a penis pump or medication. This condition occurs in greater numbers in the aging population of Australian males but also interesting to note, it is highly reported by obese or largely overweight men.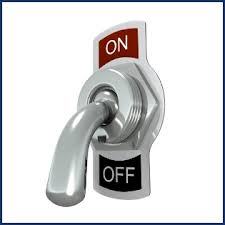 To gain a strong erection, it takes a healthy cardiovascular system and good blood pressure. Because of this direct correlation, many Cardiac specialists have linked impotence and erectile dysfunction with a poor overall cardiovascular system. Some research even suggests there's a connection between erectile dysfunction and heart disease and having ED could be considered an early warning sign.
Causes of Erectile Dysfunction
So why do many older and overweight Australian report having ED and impotence? Firstly, with most of the older generation they simply do not do enough physical activities or cardiovascular exercise. The same can most certainly be said of men who are overweight and experiencing ED.
Treatments for Erectile Dysfunction
So what can Australian men who may have erectile dysfunction do promote a better cardiovascular system? It's quite simple to consider, if the entire circulatory system is considered in the same light as a muscle. It should be clear to see that healthy circulatory systems need to be exercised to maintain a healthy level of operation . When it's to full capacity, it will try to become stronger. So it is with our Cardiovascular health. We should consider constructive ways to implement high heart rate types of activities into our everyday life. Being "active" is certainly not enough, we should consider to ways to really get the heart pumping in order to help the body rejuvenate the health of our circulation system. More exercise, less sitting down and watching T.V.
Many men have naturally helped themselves reduce ED effects by implementing more physical activity into their daily lives. Many men worldwide have reported they've stopped taking prescription medication because of lifestyle choices that include being more active and healthy, just the way nature intended. While the Jes Extender received some great feedback from men who have had Erectile dysfunction, we would much rather suggest to consider an improved lifestyle rather than simply buying a product or continually buying something to temporarily "fix" the condition.
If you suffer from Erectile dysfunction or impotence, you should consider talking with your health care provider about adding more regular exercise into your lifestyle to see if they suggest it may help with the condition. If you have any current medical conditions, please consult your Doctor or health care practitioner before undertaking any type of exercise regime.
Additional Resources:
Erectile dysfunction can be reversed without medication
---
---
Quick Navigation
---
---
---
* Disclaimer: While many customers report seeing positive results within the first week, results can vary between individuals based on biological traits and how much our products are used. A regular routine (i.e 1 – 4hrs per day, 3 to 5 days per week) should be undertaken to support optimal penile enhancement results. Once your desired results have been achieved, simply stop using the product. All penis enlargement products we supply are 100% authentic and covered by a full 180 day manufacturer's 200% refund guarantee. Ensure a full understanding of instructions before use. If using for medical purposes and symptoms persist, please see your healthcare provider. Use only as directed.