Jes Extender Before and After Pictures
---
---
How Keen Are You For Fast Penis Enlargement Results?

All users below were very keen to see fast penis enlargement results. All users benefited from our many years of expert advice and specialist after sales support. We were able to help each and every one of them with advanced tips and techniques that we've gathered over the years, not only from using the Jes Extender ourselves and seeing the great results, but also from many years of customer feedback and case files which enables us to help our customers gain the fastest, safest results in the least amount of time.

We Are Here To Help 24-7

Jes Extender is hands down the most proven and safest penis enlargement product available. But there are certain ways of using, certain routines and certain additional advice and tips we provide that aren't in the manufacturer's instructions. We offer this to our direct customers to really help boost their results. We are available to help each and every customer with coaching to ensure they get the fastest yet safest results possible until they get to their final goal. The team here at Jes Extender Australia are always available 24-7 (via phone/text/email/online chat) to help with advice and support. To ensure we allocate our staff resources efficiently, we can only offer our expert advice to our direct customers.

---
---
Jes Extender clinical trial photos – 4 months use gave an average 30% in length and 20% in girth*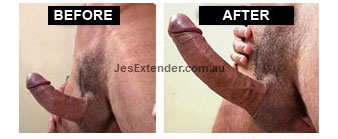 This customer used regularly for 6 months and gained almost 3 inches!*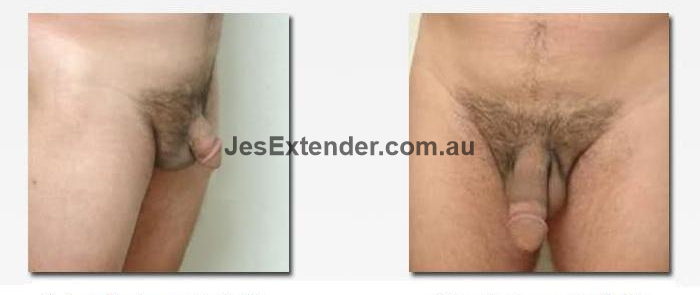 This customer used regularly for 4 months and gained 2.5 inches!*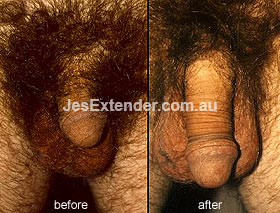 This customer used on/off for 3 months and gained 1.5 inches!*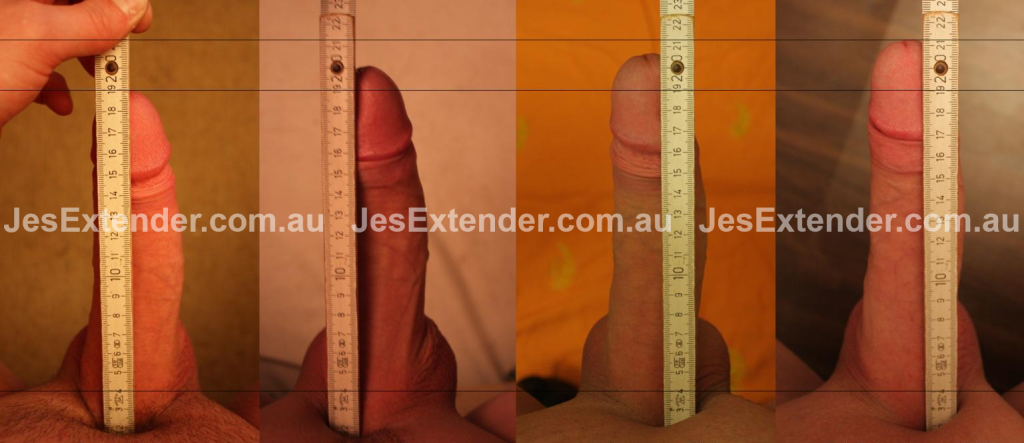 This customer used regularly for 2 months and gained 1 inch!*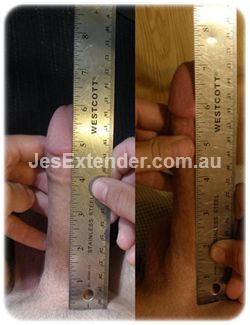 This customer used on/off for 3 months and gained over 1 inch!*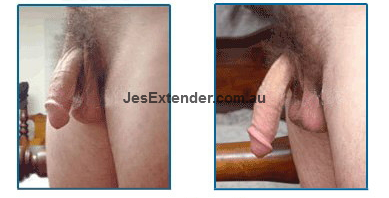 This customer used regularly for 4 months and gained over 2.5 inches!*
Before and after "clone a willy" results of BBC presenter Tim Shaw. His results were a half inch increase in just two weeks of use!* Click here for the video.
---
---
Would you like to participate in our 100% refund offer?

We are again looking for enthusiastic Jes Extender users to participate in our before and after refund offer. Let us know if you are interested after placing your order by contacting us.

Jes Extender before and after requirements:
Before, 1 month, 3 month and 6 month photos required (or when you stop using).
Wearing for 1 to 2 hours daily is recommended (when possible).
To ensure authentic products are used, only direct purchases from this site are eligible.
---
---
---
---
* Disclaimer: While many customers report being able to see positive results within the first week of use, results can vary between individuals based on how much our products are used. A regular routine (i.e 1hr per day, 3 to 5 days per week) should be undertaken to see similar results. Once your desired results have been achieved, simply stop using Jes Extender. All products we supply are 100% authentic and include a full 180 day manufacturer's 200% refund guarantee.